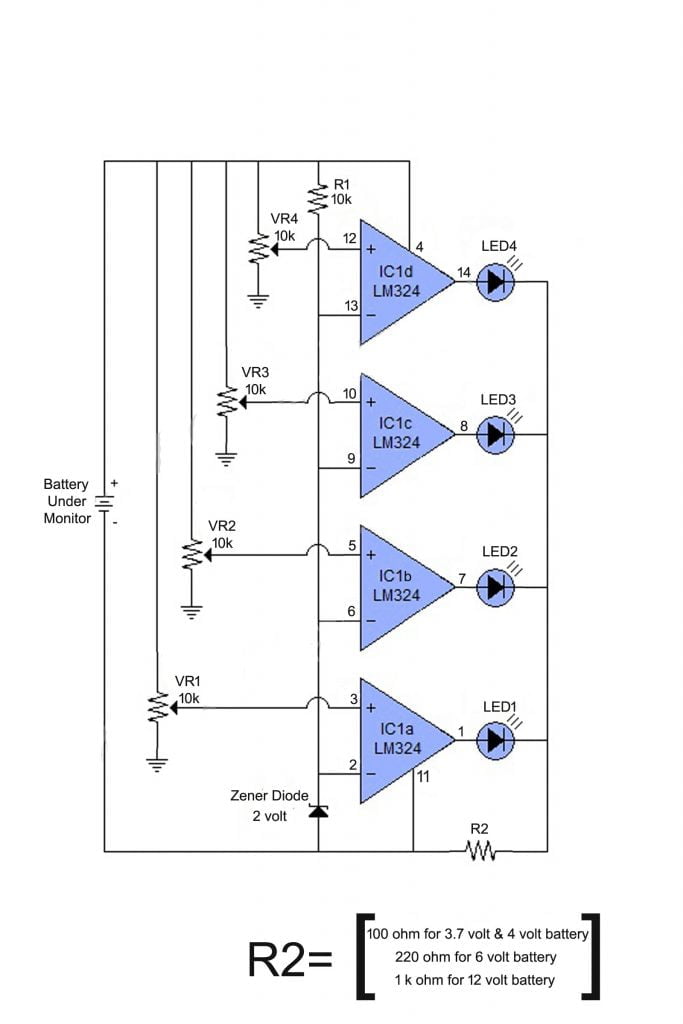 Parts List:- IC LM324 1pc
Zener Diode 2V or 3V 1pc
Resistor R1 10k, VR1-VR4 10K, R2 100ohm to 1K according to Battery
LED 4pc different colour or same colour
Hello, Friends, this is the best circuit for battery level indicator. You can use this circuit with any battery 3.7v/4v/6v/9v/12v etc.. you can adjust VR1-VR4 according to voltage Level. See the full video for detail.